Overview​
Open QGroundControl, go to Setup menu and select Wi-Fi tab. You will see the window.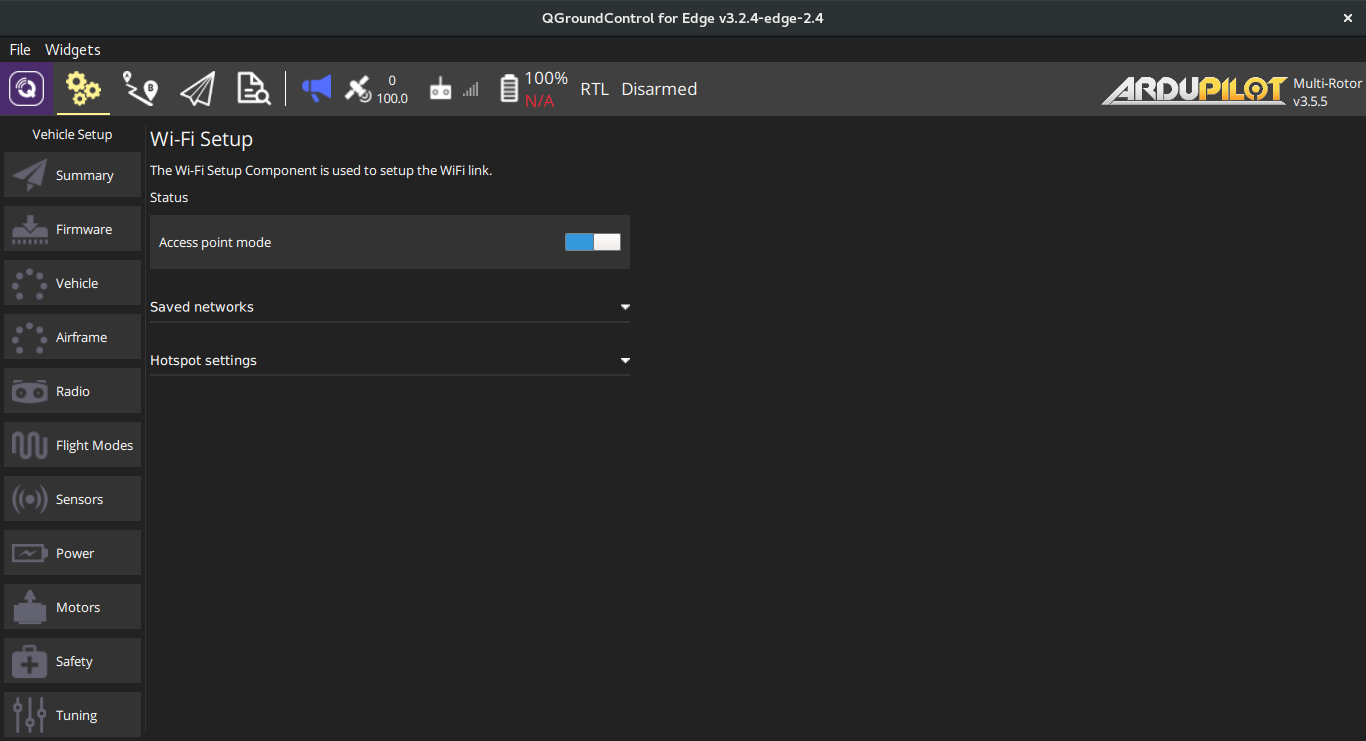 Box 1 displays current Wi-Fi status:

Access point mode (Default state) - Edge works as hotspot and share Wi-Fi signal with other clients.
Client mode - Edge is connected to selected Wi-Fi network.
note
You also can check status of Wi-Fi in a Summary tab.
Box 2 displays list of saved networks (stored on Edge). You can add/delete and connect to a network. If some network is set by default, you can switch between Wi-Fi modes by clicking on switch button in Box 1.
Switch to client mode and back​
Click on Add button. You will see the dialog with Wi-Fi preferences. Enter SSID, security type and password, if need.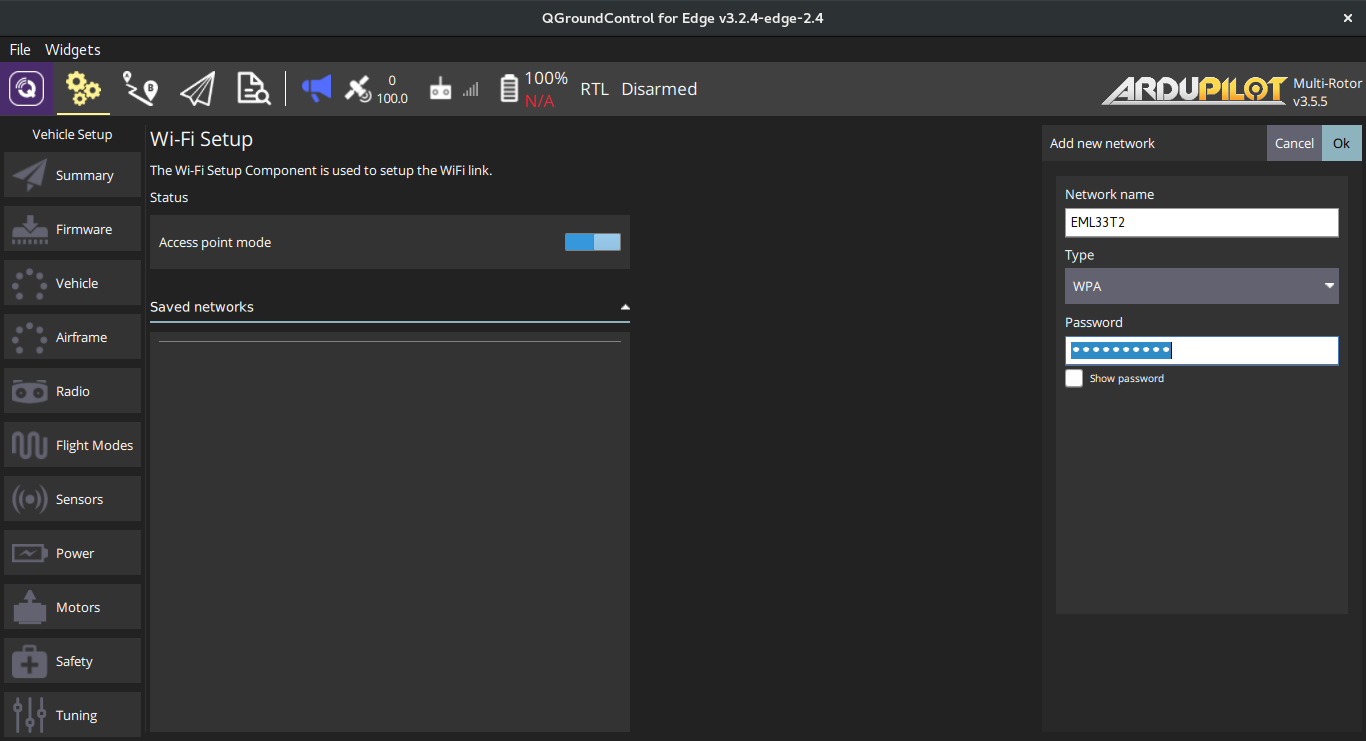 Press on Ok and network will be saved to an Edge. Next, select network from the networks list and set one by default (Set by default button).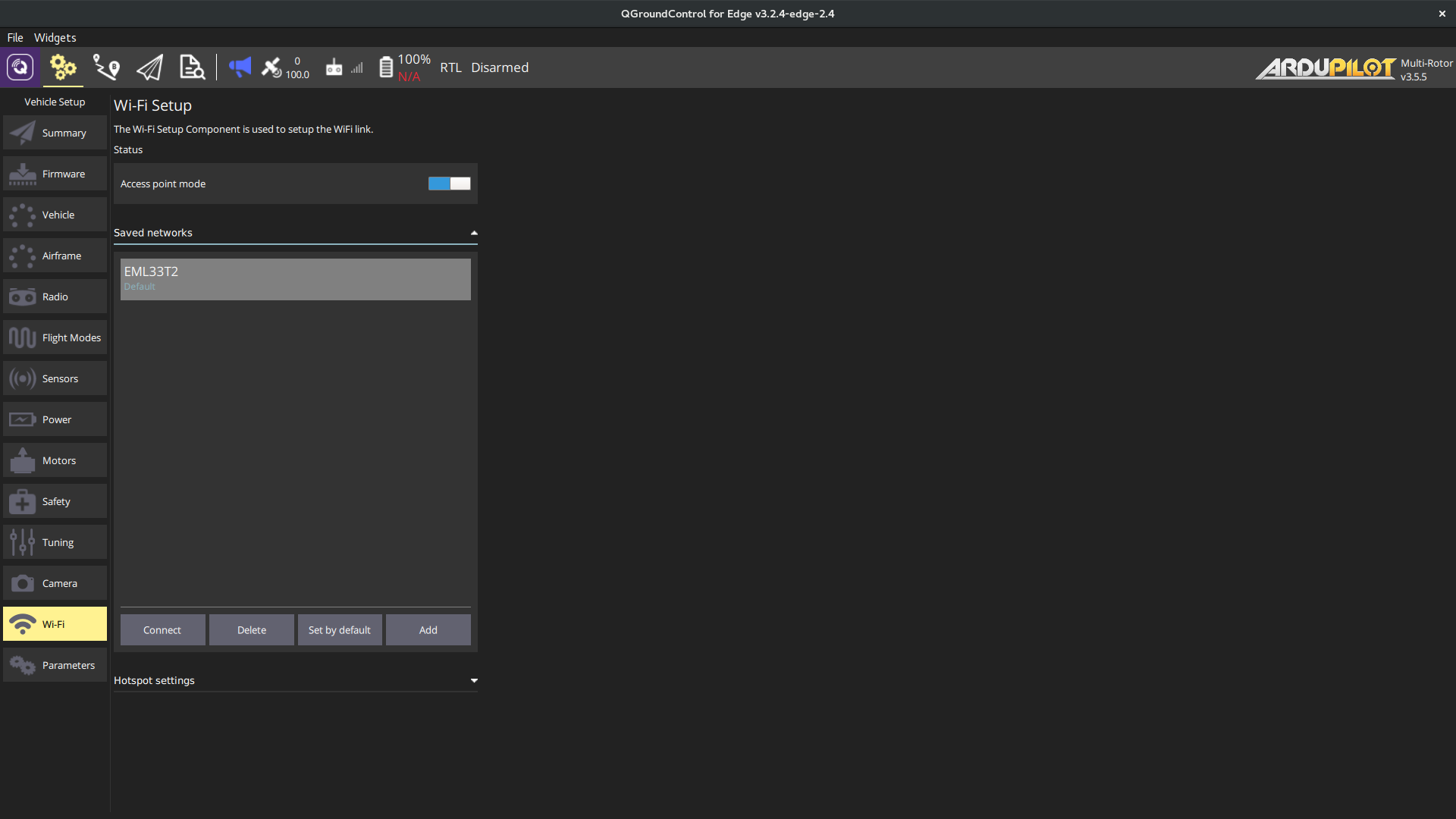 Well, switch to Client mode by push on switch button in the Box 1. You will see Switching... message and Edge will be disconnected.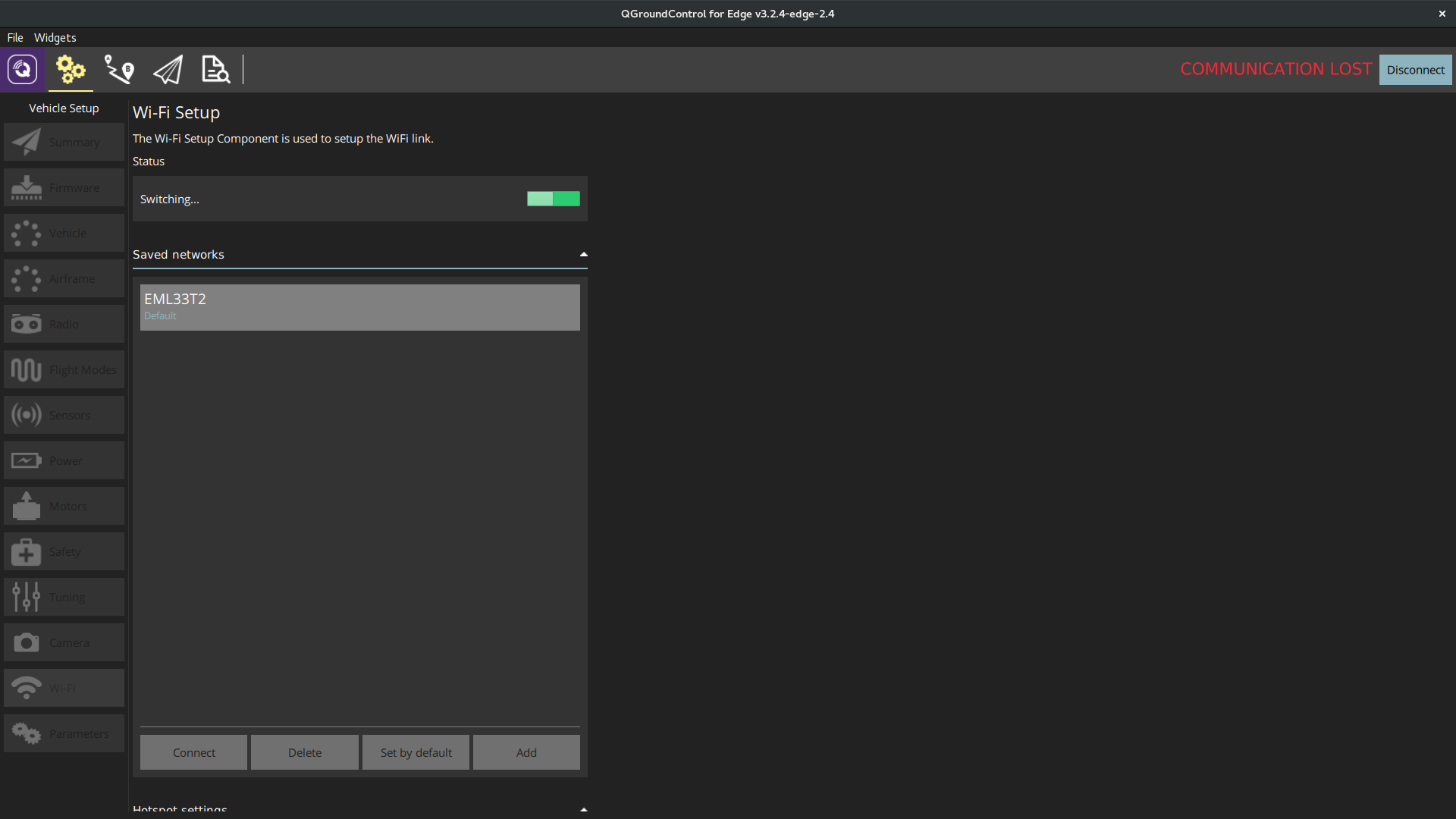 note
If Edge Wi-Fi LED has a green color - everything is well, otherwise this means that you made a mistake in SSID or password of Wi-Fi network. (More about Wi-Fi LEDs)
tip
Switch button colors are the same as colors on Edge Wi-Fi indicator. Green for Client mode and Blue for Access Point.
Connect your computer to Wi-Fi network (to which an Edge is connected).
Go to General Settings and choose Comm Links. Disconnect from previously created comm link (see Configuring QGroundControl for Edge).
Add new IP of Edge by typing edge.local.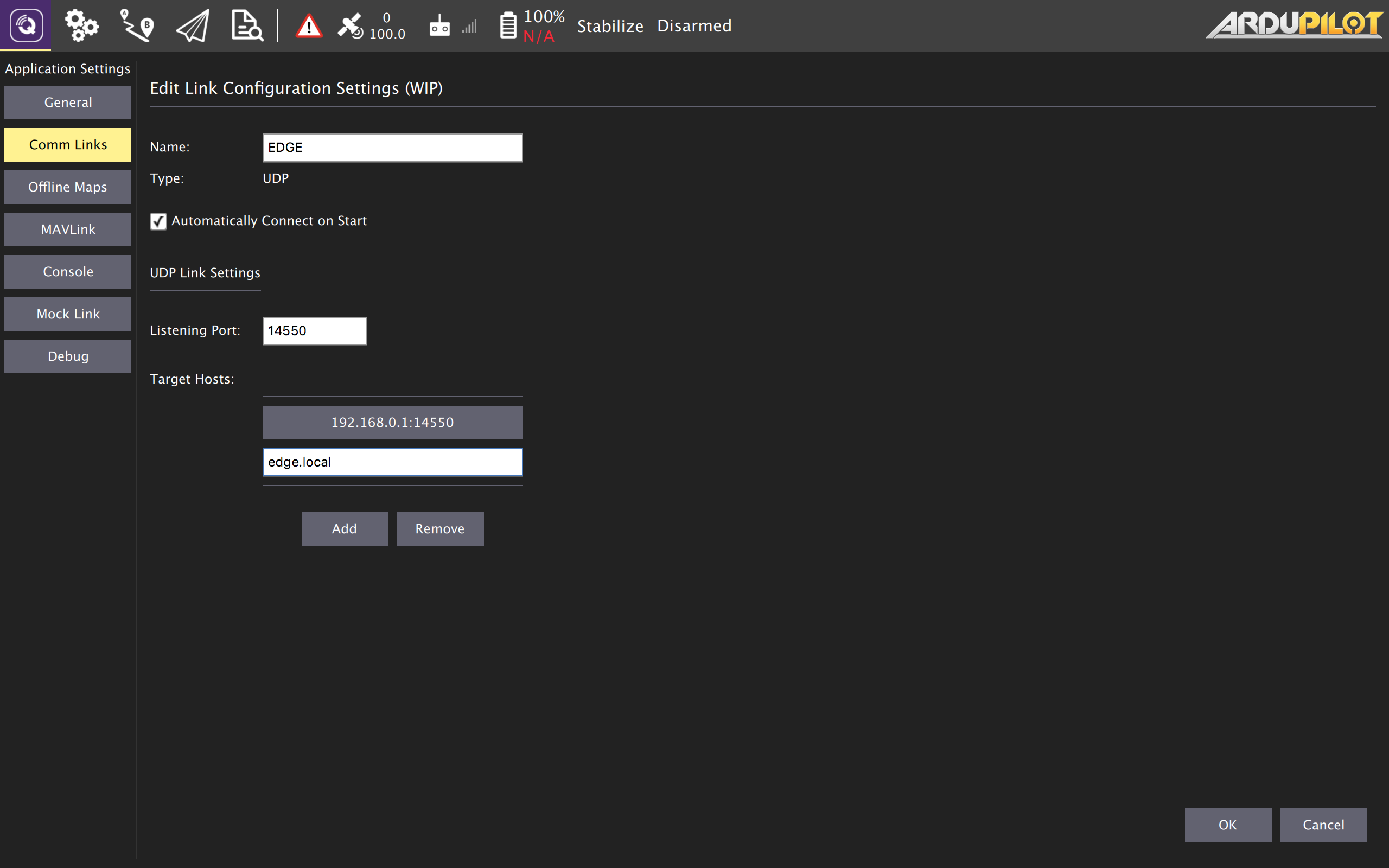 danger
On Windows for getting IP address via edge.local you should download and install Bonjour.
Save all and push on Connect. Return back to Setup menu. If everything is done well, QGC will connect to an Edge via Wi-Fi.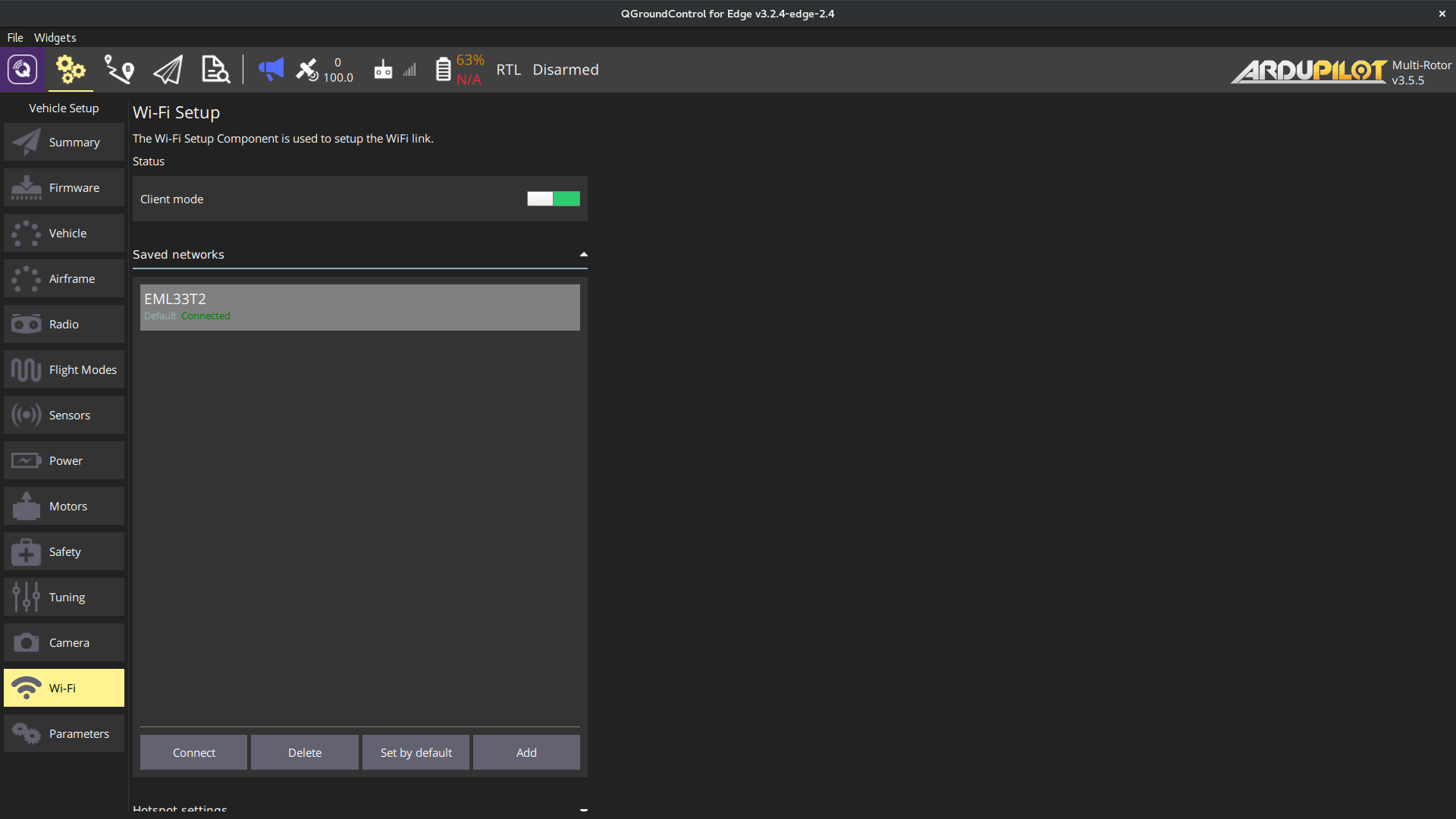 You can easily return to Access Point mode by clicking on switch button and reconnect your computer to Edge hotspot.
Hotspot settings​
To change the Tx Power, open Hotspot settings, and enter preferred value.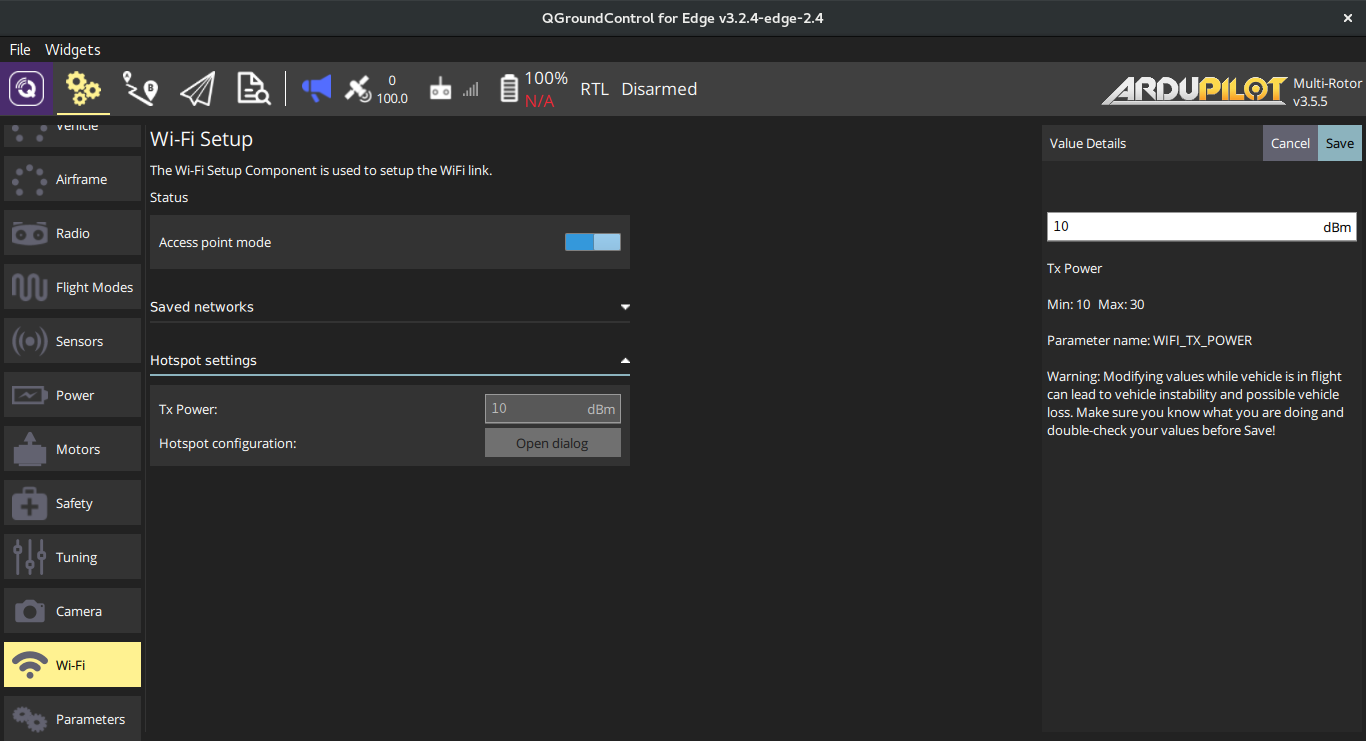 To change hotspot SSID or/and password, click on Open dialog button. If you don't want to change password/SSID, leave the field empty.