To set up connection select QGC settings on the top window
from the main menu.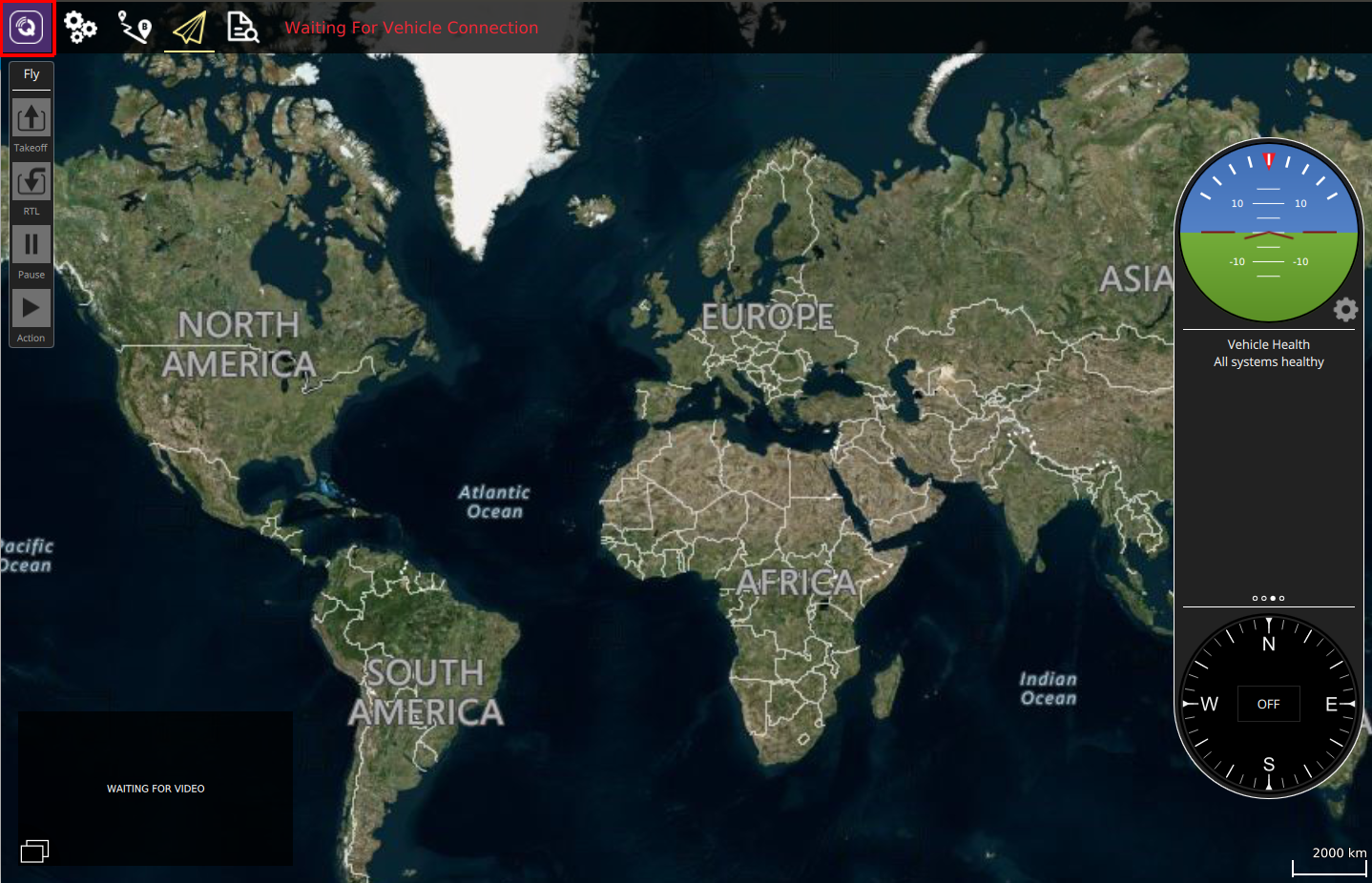 In the opened settings tab click on Comm Link tab.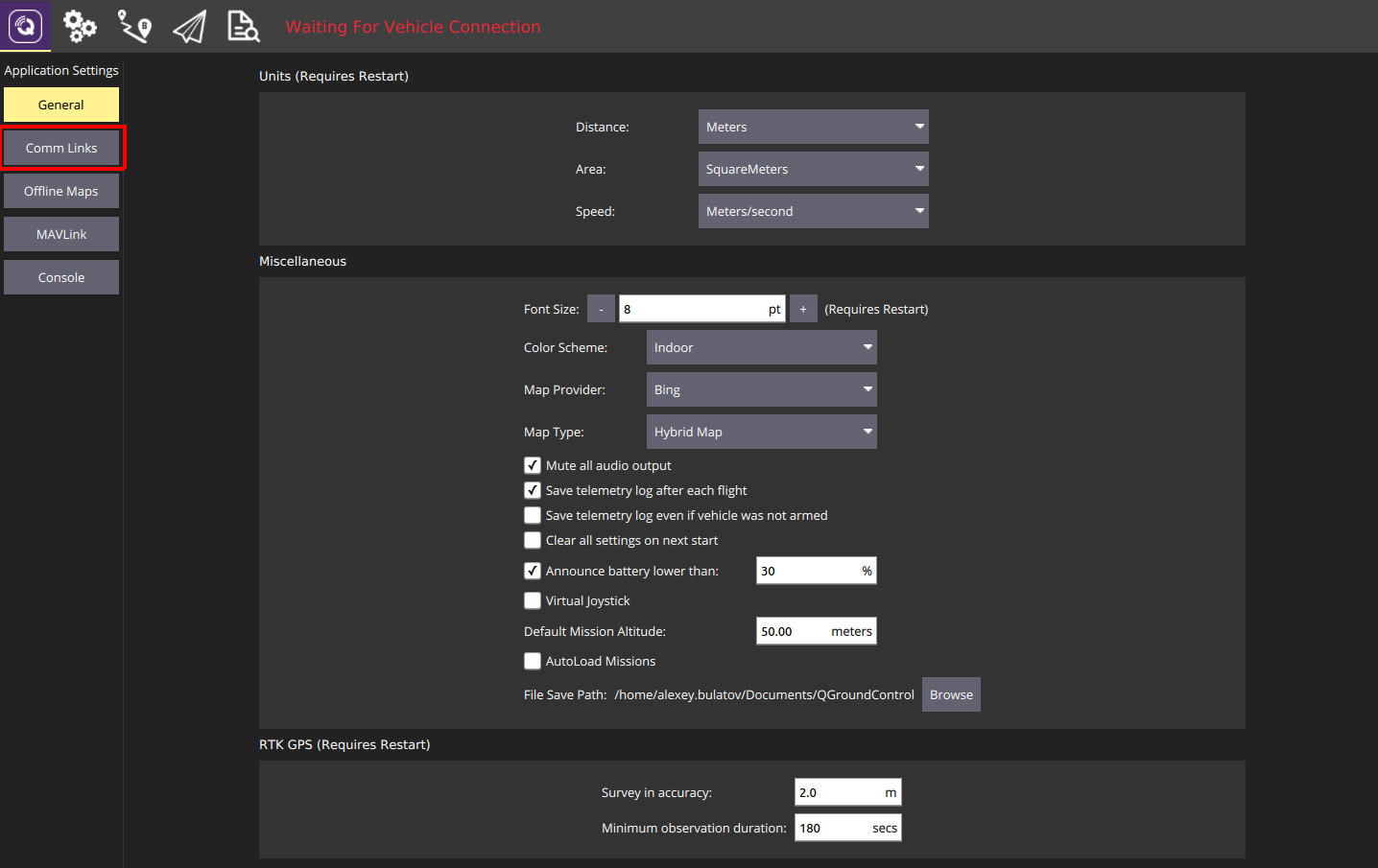 The appeared menu allows you to manually create communication links and connect to them. Click Add to create new connection to Edge. After that you'll see a tab with link settings.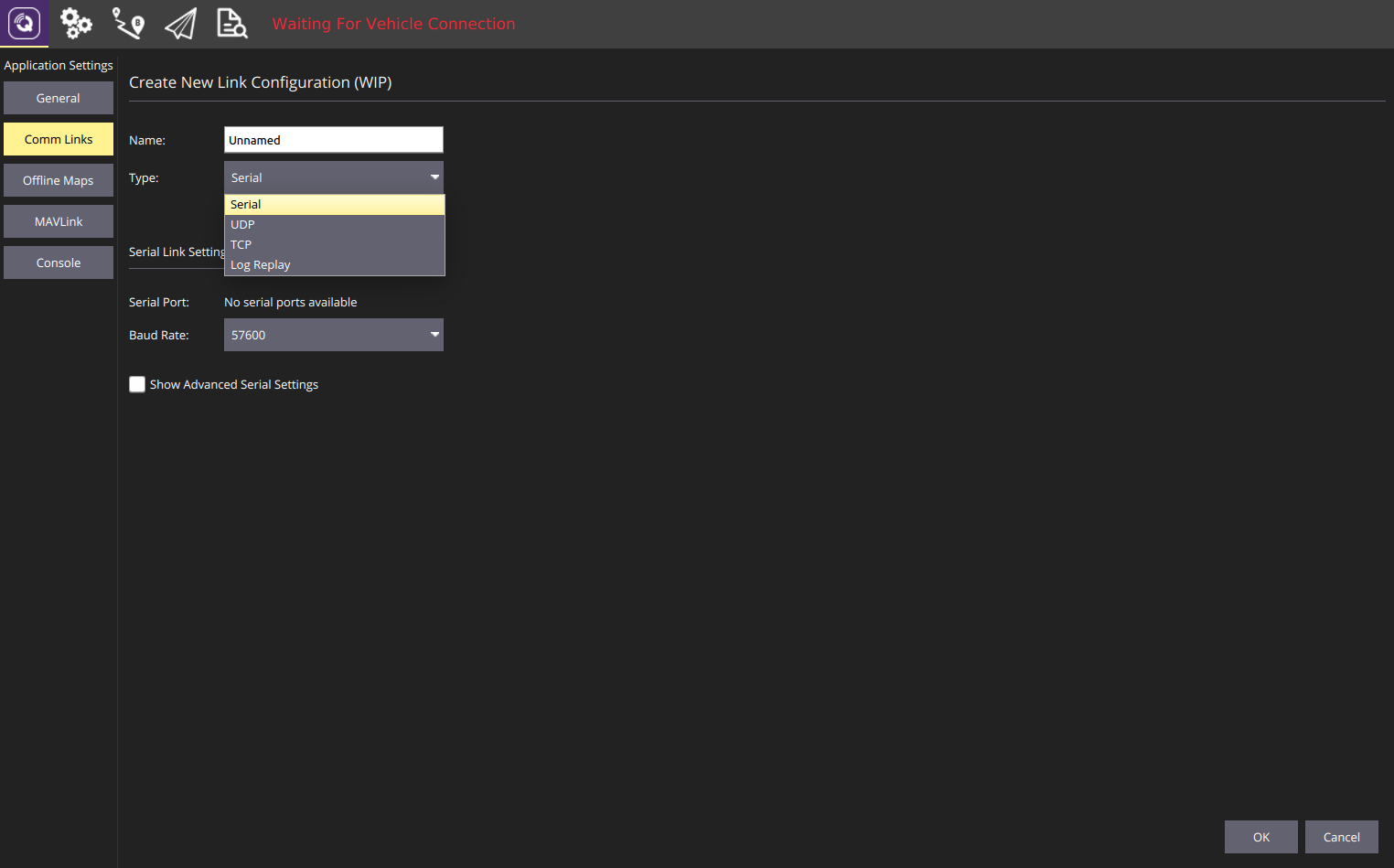 You can create one of the following connections:
By default use UDP connection for Edge
Select UDP as a connection type
Give a name to this connection and make it automatically connect on start
Add a target host

Click Add and type in the IP of Edge (192.168.0.1) or just Edge's hostname (edge)
Press Enter
Leave the default port (14550) as is
Click OK button
For Serial connection you will need to specify Baud Rate.
After these steps you'll see the new link added with the name you specified
Now you can connect to Edge, press Connect for the created link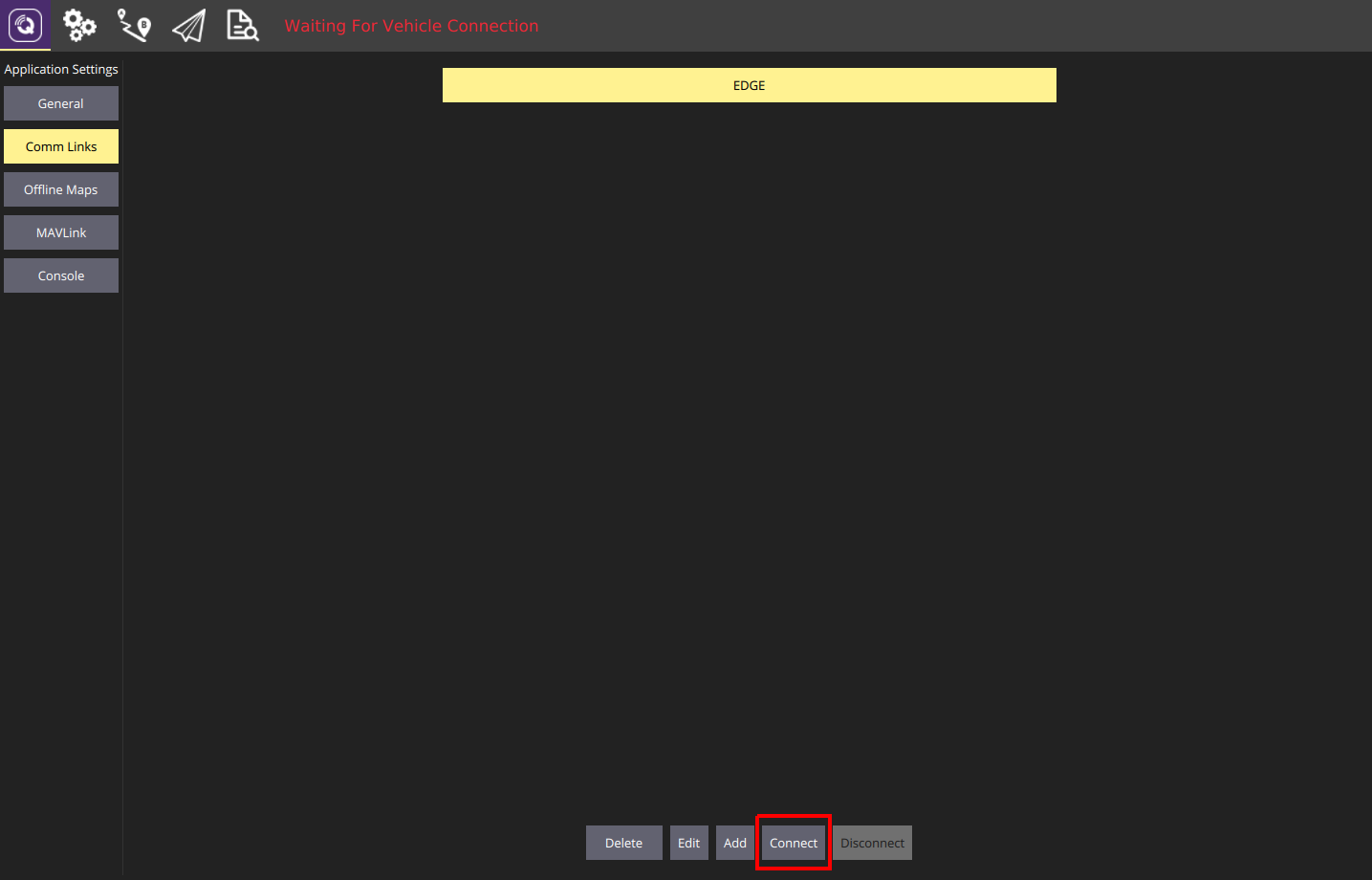 QGC will connect to Edge and will start receiving its parameters