Reach firmware constantly improves. That is why it is recommended to always keep Reach firmware up to date.
Updating Reach Firmware​
When connected to the Internet Reach Panel will automatically check if a new version is available and show you a notification

Go to Settings to check the current version of Reach Panel and see update options
tip
You can subscribe Beta channel by clicking on Enable Beta updates.
Click Update Reach Firmware to go to Update Center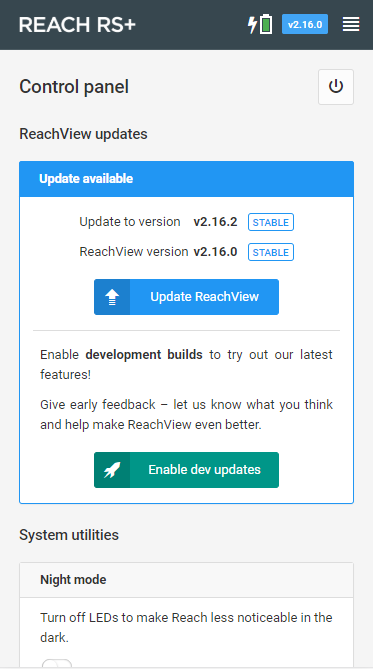 Hit Update Reach Firmware to update the firmware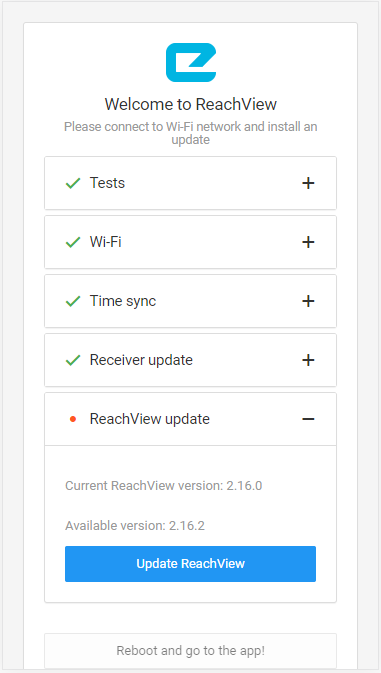 After the installation is complete click Reboot and go to the app!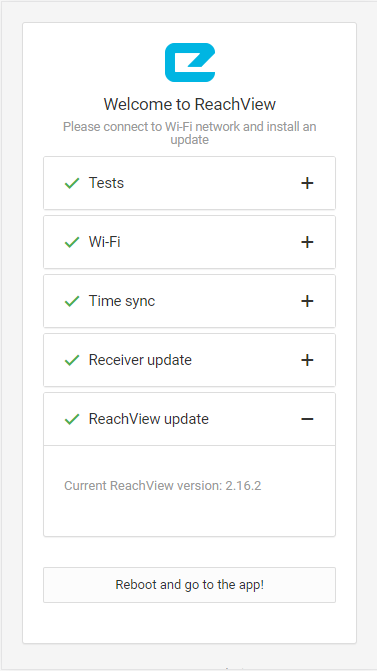 Go to settings and make sure you are up to date!